The following content presents raw ideas. This page needs massive edits. Do not quote this material in any source. It is not sanctioned in any way. Rather, this page is more of a place holder for more editing to come.
---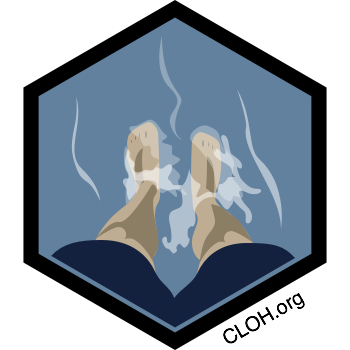 XP Template for LRNG entryEdit
Description
Edit
edit me
Resources (optinal)
Edit
Are there any resources that would help learners complete this XP?
Submission Requirements
Edit
Describe the evidence a learner must submit to complete this XP.
edit me
Learning Details
Edit
Set the Interest, Age, Participation, and Duration of your XP.
Interest
Age Appropriateness
LRNG LVL
Estimated Duration
Get Your Feet Wet Description
Edit
This digital badge commemorates the first steps in the long journey of being a connected, engaged, literate, athletic citizen.
This badge indicates successful registration with Pittsburgh City of Learning and CLOH.org, completion of a photo release form, and attendance at the first BGC event or workshop--all decisive steps into the city-wide badging efforts in Pittsburgh in 2015.
Completion Time
Edit
It will take only a few hours at most to complete this badge, with most badges being distributed at the very beginning of the first event or workshop that the participant attends.
Evaluation Criteria
Edit
Requirements to Earn:
Registration with Pittsburgh City of Learning (if applicable) and CLOH.org
Completion of Photo Release form
Attendance at first BGC event or workshop
As soon as these requirements are met, the BGC staff member that walked the earner through the process will award the badge and demonstrate how the platform works.
Artifacts
Edit
Badge Issuers
Edit
BGC event and workshop staff that have City of Learning badge distribution access will lead participants through the badge registration process and distrupt the badge.
Training
Edit
Staff will be trained at the beginning of the summer and oriented into the badging process.
Additional Considerations
Edit
Earning this badge will be the required first step for participants in the Summer Dreamer program and provide a litmus test for the distribution of badges in the program.
This badge is also one of the first steps in the joint CLOH and 4-H venture of a sports-service ladder to encourage community involvement at all levels and health and wellness improvements for all participants.