Background
Edit
Usain Bolt won three golds in the 2008 Olympics, setting world records in the 100m and 200m.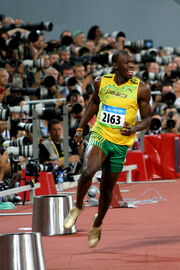 Bolt, a world-class 200-meter runner since he was a teenager, stunned the track and field world this spring by dropping down to the more glamorous 100 meters and dropping a world record 9.72 seconds on reigning world champion Tyson Gay at the Reebok Track Classic in New York City on May 31, 2008. Gay ran a very fast 9.85 seconds and looked like he was running a different race from Bolt.
Techniques
Edit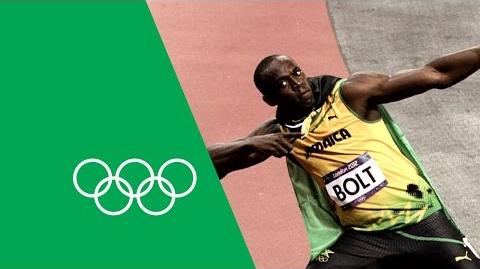 Ad blocker interference detected!
Wikia is a free-to-use site that makes money from advertising. We have a modified experience for viewers using ad blockers

Wikia is not accessible if you've made further modifications. Remove the custom ad blocker rule(s) and the page will load as expected.