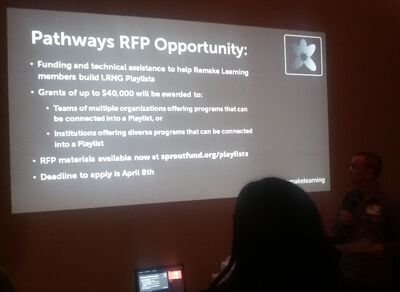 Background
Edit
Team includes:
Edit
Tech Helpers
Edit
Career Pathway Helpers
Edit
Contact Information
Edit
Contact Information for Project Leader
Edit
Name, Title, Organization = Mark Rauterkus, Executive Head Coach, Bloomfield-Garfield Corporation
Primary Email Address = Mark@Bloomfield-Garfield.org & Mark@Rauterkus.com
Primary Telephone Number = 412-298-3432
Postal Mailing Address = 5149 Penn Avenue, Pittsburgh, PA 15224
Contact Information for Additional Team Members

Name, Title, Organization, Primary Email Address, Primary Telephone Number, Complete Mailing Address
Comments welcome
Edit
More insights
Edit
Ad blocker interference detected!
Wikia is a free-to-use site that makes money from advertising. We have a modified experience for viewers using ad blockers

Wikia is not accessible if you've made further modifications. Remove the custom ad blocker rule(s) and the page will load as expected.