for now, just see Raspberry Pi
Hardware needed
Edit
The Raspberry Pi 3 is without a keyboard, mouse, monitor and micro SD card.
Shopping at a retail store, Target, in East Liberty in April 2016, these items were available for sale.
Keyboard with USB wire, $7.99.
Bluetooth Keyboard without a wire, $35.99.
Wireless mouse, $15.99.
SD card, $29.99.
Salesperson said that the least expensive monitor with HDMI cost $109.
Keyboard and mouse at Best Buy, $12.99.

Optional Hardware
Edit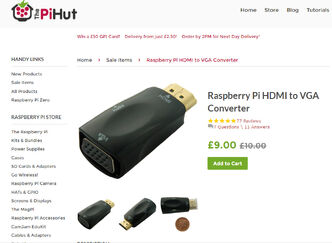 Goodwill has monitors
Edit