Background
Edit
Swimming team name forming in 2016.
Water polo team name used in various informal situations as kids and players from various schools, programs, neighborhoods, rec centers and abilities have fun playing together.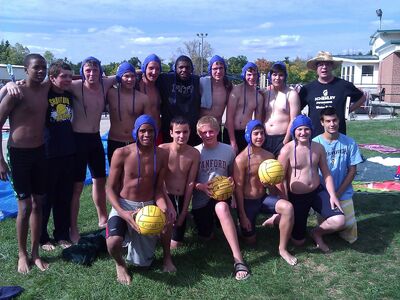 Update on the coop
Edit
Plans for 2016 and 2017
Edit
The name, Pittsburgh Combined is being used as a working title for the CLOH.org proposals in competitive swimming activities, as well as water polo. A rather important merger is about to take place and the city kids are going to be able to be a part of this super-team as well. For now, the name is Pittsburgh Combined.
Plans for fall of 2015 coop
Edit
Phone #s for Autodialer
Edit
Ad blocker interference detected!
Wikia is a free-to-use site that makes money from advertising. We have a modified experience for viewers using ad blockers

Wikia is not accessible if you've made further modifications. Remove the custom ad blocker rule(s) and the page will load as expected.