Ad blocker interference detected!
Wikia is a free-to-use site that makes money from advertising. We have a modified experience for viewers using ad blockers

Wikia is not accessible if you've made further modifications. Remove the custom ad blocker rule(s) and the page will load as expected.
Background
Edit
First Round got scratched
Edit
Mark Rauterkus produced four proposals for summer camps for Pittsburgh Public Schools to begin in the summer of 2010. The proposals were in reply to a RFP. (See the call here.) Proposals were due October 2, 2009 (for what was the first round).
Due to the state budget and changes to the federal stimulus funds, all grant applications got nixed.
Second Round
Edit
Suggested Camps from Mark Rauterkus Delivered for the (fruitless) First Round
Edit
The four suggested camps from Mark Rauterkus that are under the CLOH.Org umbrella include a Swim and Water Polo Camp that can have one or two sites with 30 campers per site; a Junior Lifeguard Camp that can have one or two sites with 25 campers per site; a Sports Manager and Entrepreneur Camp with up to 16 campers; and the Olympic Sports Camp with 125 campers in five squads among five sports settings. Each week brings campers to a new site with their squad. The five week rotation includes run, swim, bike, spike and golf.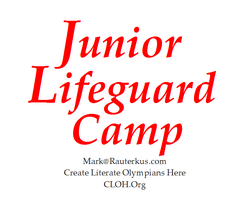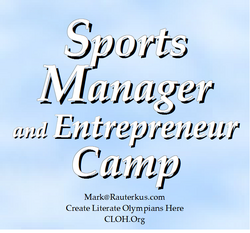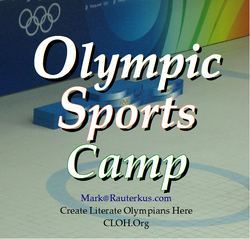 Feedback welcomed
Edit
Your feedback is welcomed on the discussion pages. Talk:PPS_RFPs_for_2010_Summer
Many people helped with this effort in many different ways. Thanks! More helpers are needed as well. If you want to lend a hand in some way, please contact Mark Rauterkus, make a contribution no this wiki, send an email to Mark -at- Rauterkus -dot- com, call 412 298-3432.
Other Suggested Camps from Elsehwere
Edit
Sixty proposals were sent in to Pittsburgh Public Schools.
Sports and Fitness Camps
Edit
Citiparks put in a proposal to service 400 campers. Water polo is part of those activities, so we hear.
Kingsley put in a proposal to service a number of campers. Water polo is a part of those activities, so we hear.
Ozanam Program put in a proposal, we hope, to have a basketball camp, we think.
The First Tee of Pittsburgh was to put in for a golf camp with East End Cooperative Ministries. Golf is also a part of the Olympic Sports Camp.
Three Rivers Rowing might have put in a camp proposal?
Venture Outdoors might have put in a camp proposal?
??? - edit this
Non Sports Camps
Edit
Possible Partnerships
Edit