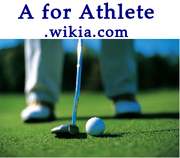 DUBLIN, Ohio (AP) -- PGA Tour commissioner Tim Finchem can't think of a better scenario when the International Olympic Committee meets a year from October, 2009. Golf is added to the summer program. Chicago is announced as host city for 2016. And Tiger Woods is going strong and eager to add a gold medal to his trophy collection.
Ad blocker interference detected!
Wikia is a free-to-use site that makes money from advertising. We have a modified experience for viewers using ad blockers

Wikia is not accessible if you've made further modifications. Remove the custom ad blocker rule(s) and the page will load as expected.