Club Sports
Edit
Triathlon
Edit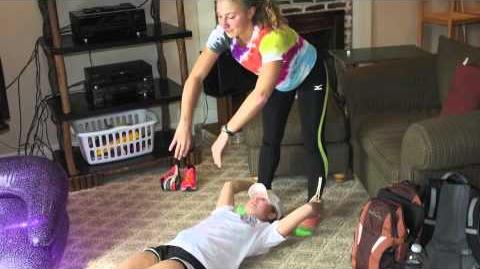 Football Rock
Edit
After leaving the locker room before the start of a game, Clemson's football team loads into team buses and travels to the east side of Memorial Stadium by police escort. From there, they gather around the historic "Howard's Rock," then "Run Down The Hill" at the sound of a canon, which funnels them between the crowd and out onto Frank Howard Field in front of 80-plus thousand roaring Clemson fans. Brent Musburger has referred to this tradition as "the most exciting 25 seconds in college football." This video was taken before the Georgia @ Clemson 8pm ABC game on August 31st, 2013. Clemson would go on to win the game.
Ad blocker interference detected!
Wikia is a free-to-use site that makes money from advertising. We have a modified experience for viewers using ad blockers

Wikia is not accessible if you've made further modifications. Remove the custom ad blocker rule(s) and the page will load as expected.