Background
Edit
Reflections on SDA14
Edit
I learned how to breastroke above water. I can go into the 3, 4 and 4-and-a-half feet deep.
I like swimming and going under water.
I like dancing.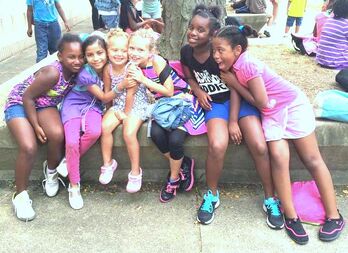 Alexus Poole is in these videos
Edit
Serial Number:
Username:
Password: CLOH
Projects to do
Edit
Log onto this wiki with a username. Then you get credit for edits and changes at Special:MYPAGE.
Check out the A-B-C Book from the past and insert your photo into the page based upon your first name.
---
Raced in 2014.
Alexus Poole Langley, SDA14 54 14:41.10 40 1- 9